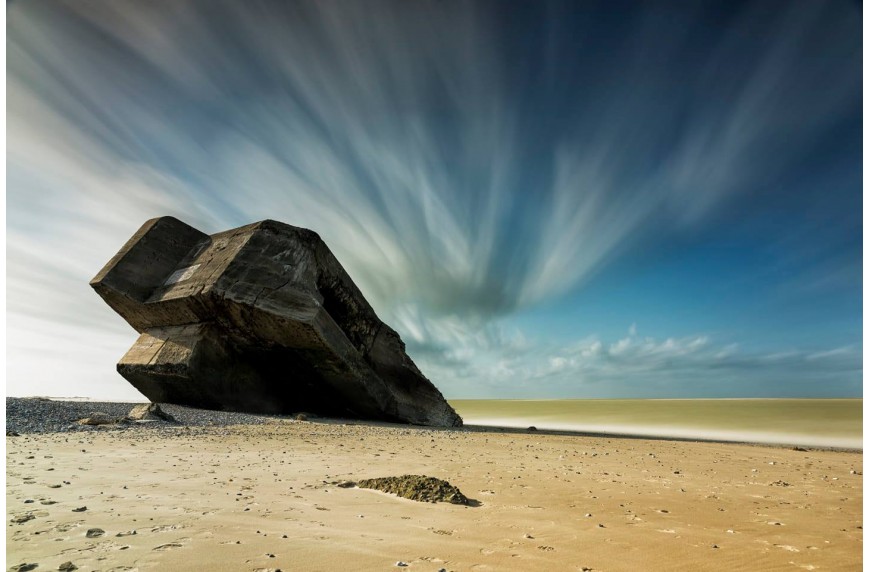 Using the Cokin Nuances Extreme filters for landscape photography in difficult environment
My name is Kevin Tadej and I am a landscape photographer, specializing in long exposure photography.
I frequently exhibit my work in photo festivals in France and am an active instructor at Worldway Photo (Paris), a travel agency dedicated to photography. I have a great passion for merging photography with painting, in particular watercolor painting like my series Mer Nature. To do this, I need specific material and I will now tell you more about my techniques.
To be able to create my images, I need filters and a filter-holder system. Some years ago I started with resin filters made by Cokin®, the original creator of photographic filters in the 1970s. Such filters gave me the ability to make good landscapes, I was particularly able to use GND8 filters to darken my skies. However, I quickly faced different issues with these resin filters. Firstly, the resin filters stored in my very confined photo bag tend to bend and get distorted. Secondly, being an expert of long exposure in a seaside environment, I am facing extreme weather conditions such as strong wind and above all sand which is the bugbear of every seascape photographer. And indeed, wind and sand progressively scratched my resin filters and in no time damaging them. Lastly, stacking resin filters can produce a color difference and create a magenta or blue color shift.

I have now switched to using the Cokin Nuances Extreme range filters. One can immediately see that these filters have nothing to do with resin filters. This is a huge step in terms of optical quality and sturdiness. I can now stack filters together without creating any color shift. Furthermore, Nuances Extreme filters have been created for photographers working in difficult weather conditions. Indeed, I was able to use them in various situations sometimes very challenging, without any handling issue.
In September 2019, I travelled to the Vosges, a range of low mountains in eastern France, between two French photo festivals. My goal was to work on a new series of long exposure photographs and capture ambiances provided by extreme weather conditions. The first day, having reached the top of the Donon mountain, I was able to use my filters to anticipate the coming of a rain curtain. I managed to take this beautiful rain curtain with my ND1024 and GND8 filters during a one minute exposure.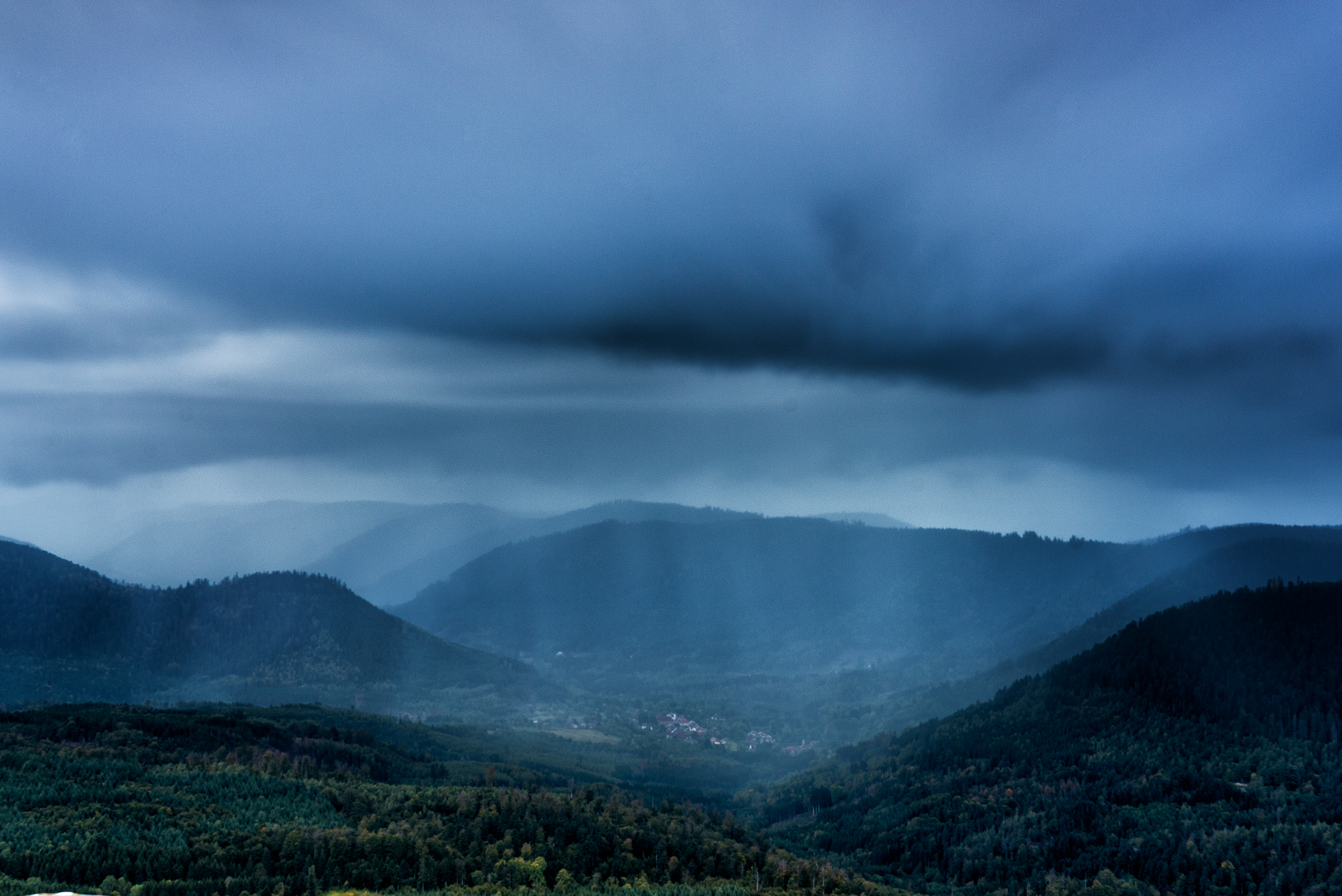 Kevin Tadej, Vosges, top of Donon, Cokin Nuances Extreme ND1024 and GND8S, September 2019.
After being stuck two hours in the clouds, the rain and the wind, a nice sunset finally appeared. I will tell you more about it at the end of the article. After a very short 4 hour night, I went hiking up to the top of the Hohneck mountain. Weather forecast was optimistic, but Mother Nature tricked us… There was a lot of wind, with strong rains and it was getting really cold. After some hesitation, I boosted my motivation and went hunting Vosgean atmospheres, at the same time trying to capture other images from my short expedition.
Kevin Tadej, Vosges, top of Hohneck, Cokin Nuances Extreme ND1024 and GND8S, September 2019.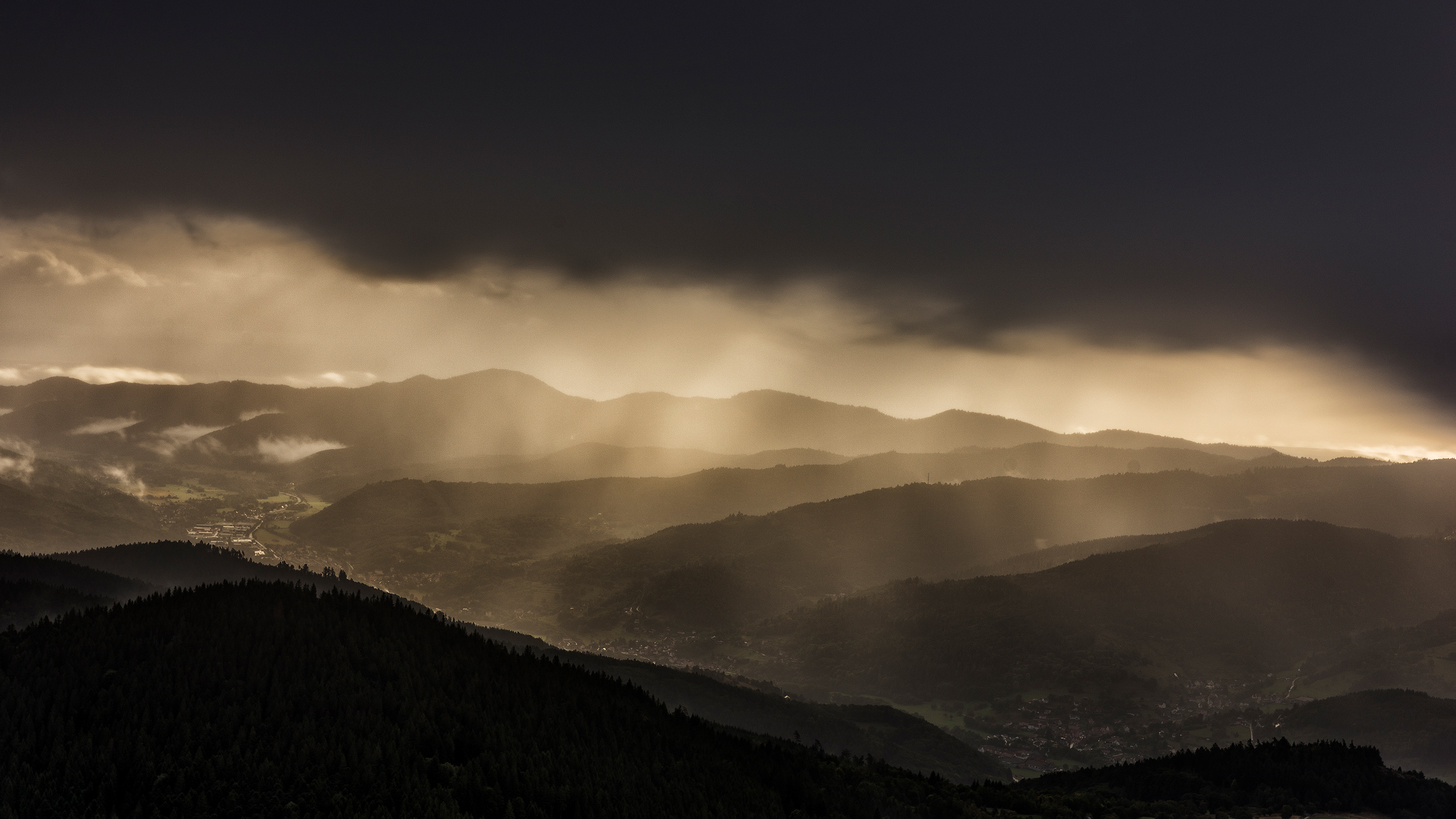 For this landscape, I have used the ND1024 filter to reduce the quantity of light reaching my sensor and increase the exposure time, and a GND8 filter to darken the clouds. One morning, during sunrise, I managed to take the below image with the ND1024, the GND8 as well as the polarizer filter. During the making of this view, I've used the ND1024 filter to get a longer exposure time and the GND8 filter to darken the clouds. Concerning the polarizer filter, it was used to highlight the clouds by increasing contrast and color saturation.
Kevin Tadej, Vosges, Cokin Nuances Extrême ND1024 and GND8S, EVO CPL, September 2019.
Reverse graduated R-GND filters
I had, also at my disposal, a Nuances Extreme reverse graduated neutral density filter in my photo bag. I've never used this R-GND filter before and much to my delight, I discovered its full potential for specific conditions of shooting. These filters are denser near the center, and lighter at the top of the filter. In this way you can take pictures during a sunset or sunrise and still darken the central areas where luminosity is too strong in your picture frame.
During my first day in the Vosges, after making my first picture, I had to wait two hours in the cold, wind and rain before the sun finally rose and I was able to see this wonderful sunset shining over a large part of the Vosges. I used a ND1024 filter as well as a R-GND filter for this picture shot. The ND1024 filter is used to increase the duration time and the R-GND to densify the bright areas (in the middle with the sun rays).
Kevin Tadej, Vosges, Cokin Nuances Extreme ND1024 and R-GND8, September 2019.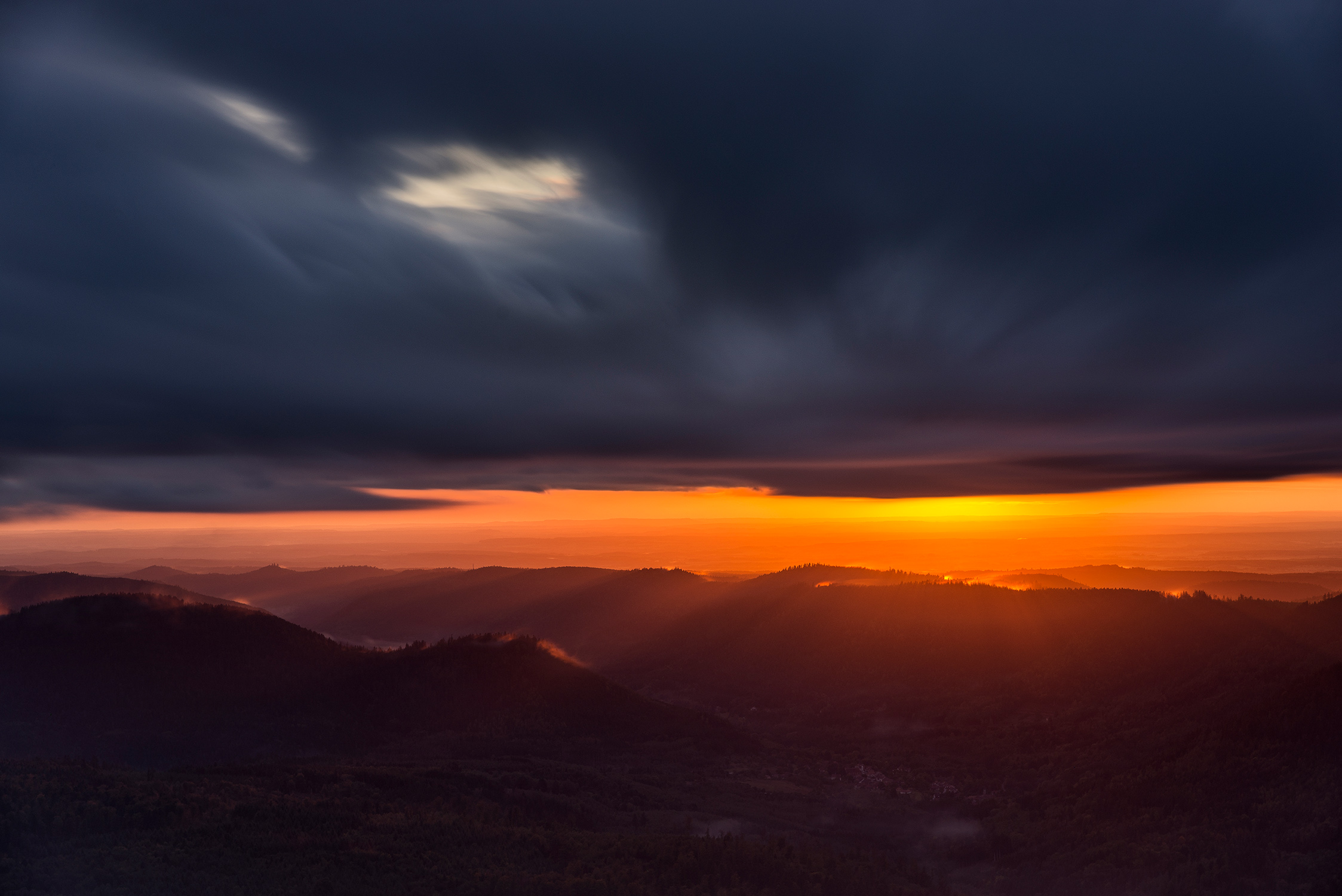 I especially recommend the R-GND filters for sunset or sunrise photography because for these specific moments, there is a strong dynamic between high and low lights. To get a homogeneous dynamic, I have put the darkest area of the filter on the area of the landscape with a very bright light in order to rebalance the exposure of the image. The R-GND8 filter was used to balance the dynamic of the image by 3 f/stops. The gradation has a short, almost hard transition in the center of the filter, but the density decreases up to the top of the filter with a soft transition. This enables an optimal exposure of the horizon in the foreground, and the top of the sky as well.
To conclude, mineral glass filters of the Cokin Nuances Extreme range are perfect for photographers shooting in a difficult and challenging environment. They are more scratch-resistant than the Cokin Creative range in organic glass (resin). Made of tempered glass with an impressive optical quality, the Cokin Nuances Extreme filters do not reduce the resolution of your lenses, are hydrophobic, do not create magenta or blue color shift and last but not least, do not bend. That means that you will keep your glass filters far longer than a set of resin filters, especially if you are a great fan of pictures made with filters – like me.
For newbies, resin filters are good to start and learn the basis of filtered photography at a lower cost. Thereafter, I strongly recommend upgrading to the Nuances Extreme filters to achieve a better quality of photography.
Kevin Tadej